Chairs, centres and research groups
The Department has extensive infrastructure and works in co-operation with nationally and internationally recognized teams.
Université de Montréal Biodiversity Centre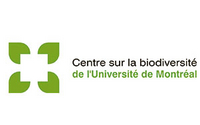 Set in the heart of the Montreal Botanical Garden, the Université de Montréal Biodiversity Centre is a centre of excellence in the conservation and digitization of biological collections and in biodiversity research and conservation.
Institut de recherche en biologie végétale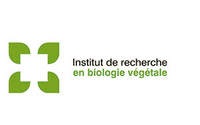 Located at the Montréal Botanical Garden, the Institut de recherche en biologie végétale (IRBV) specializes in plant biology research and teaching. Its modern facilities and incomparable plant materials make it an exceptional centre for basic and applied research.
Meet some dedicated researchers, devoted to developing and sharing knowledge in the areas of plant biology, molecular biology and ecology.
Station de biologie des Laurentides
The Station, located in St-Hippolyte, in the lower Laurentians, is a university research and training centre for developing future leaders in ecological and environmental science.
A true natural laboratory in a protected setting, the Station attracts students and researchers eager to learn more about aquatic and terrestrial life. It is also a leader in the study of sustainable development.
Group for Interuniversity Research in Limnology and Aquatic Environment (GRIL)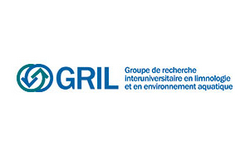 The GRIL brings together 38 researchers from 8 Quebec institutions and works to improve understanding of lakes and watercourses and their ecosystems. It is considered one of Canada's top research centres in freshwater ecology, with upwards of 200 graduate students, postdoctoral fellows and research professionals.
Mine of Knowledge
The Canadian mining industry represents nearly 5% of the national GDP and remains a world leader in the fields of environmental management. The NSERC CREATE Mine of Knowledge is an interdisciplinary training program, in a multi-institutional setup designed to train scientists capable of understanding the needs of the mining industry in the area of sustainable development.
It links 6 research institutions and industrial partners, to train some 100 researchers in the fields of environmental chemistry, mineralogy of mining residues, geochemistry and ecotoxicology.
The training program is intended for students at all levels, as well as postdoctoral fellows, and offers industrial internships with research projects conducted through the different university teams involved and their partners in the mining sector.
GenoRem project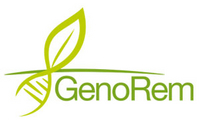 A group of IRBV (Institut de recherche en biologie végétale) researchers joined a research group from the Université de Montréal and McGill University to study the use of phytoremediation (combinations of plants, fungi and bacteria) to remediate soil polluted by human activities (industry, mines, etc.).
The research project, called GenoRem, draws on the latest life science techniques (genomics, proteomics and bioinformatics), and has potential for commercial spinoffs in the short and medium term.
GenoRem is co-directed by Mohamed Hijri of the IRBV, and financed by Genome Canada, Génome Québec and various partner organizations.
Database of Vascular Plants of Canada (VASCAN)
VASCAN is a new database on vascular plants in Canada, created by the Canadensys network. It has received 5-year funding from the Canada Foundation for Innovation (CFI) for its initial development.
The mission of Canadensys is to make the information in Canadian universities available to everyone, by linking distributed databases with other biodiversity information networks, such as the Canadian Biodiversity Information Facility (CBIF) and the Global Biodiversity Information Facility (GBIF).
During its initial phase, the network will focus on 3 diverse groups of organisms, all with significant ecological and economic importance: plants, insects and fungi. The latter two are also among the least well-known and inventoried groups.
Université de Montréal Chair in Functional Genomics and Plant Signal Transduction
The Canada Research Chair in Functional Genomics and Plant Signal Transduction studies plant developmental mechanisms.
There are many biotechnological applications that could emerge from this research. They could also lead to considerable improvements in firms' productivity, particularly in agriculture.
Canada Research Chair in Biocontrol
The main objectives of the Canada Research Chair in Biocontrol are to identify the ecological principles and mechanisms governing interactions between species in arthropod communities (including insects and spiders) and to apply these principles to the development of reliable predictive strategies so as to make use of biocontrol agents and help promote biocontrol as an effective and viable means of eliminating insect pests.
Canada Research Chair in Microbial Evolutionary Genomics
My ongoing research tracks evolving microbial populations in real time, using whole-genome and whole-community DNA sequencing to understand their evolution and predict how they adapt to changing environments. This research will lead to a better basic understanding of the microbial world, and specifically, of the evolutionary processes that affect our environment and our health.
The ultimate goal is to be able to sample any habitat, be it a lake or an infected patient, sequence microbial DNA from that habitat, and make a prediction about potential risks and the best possible interventions.